About Spoilt Rotten Kitties – a pet sitting service dedicated to cats!
We are passionate cat lovers and we have been caring for cats for many years.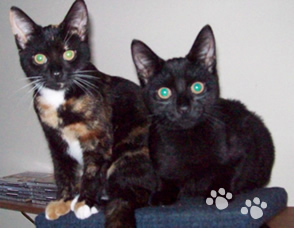 We truly enjoy what we are doing. We started our pet sitting service for cats Spoilt Rotten Kitties in 2008 and I think all of us can say that this has been the best job we have ever had; that we have been so passionate about.
Every cat we see has a different character so they make the job even more interesting. We take our time caring for each individual cat, making sure that they are happy and contented.  Even if your cat has special dietary or attention needs, we can accommodate these.
We are fully insured and police checked.
"After having used this friendly, caring person who not only cares for your pets but plays with, tends to their individual needs and also waters your plants, I certainly will use Chrissy again."
– Louise
Click here for more testimonials.


Insured by Pet Business Insurance